Our tenants are passionate individuals working hard to bring their dreams to fruition. Suites Success loves providing these talented entrepreneurs with the spaces they need and offers a strong support system to help them be successful. The tenants of Suites Success have included, but are not limited to: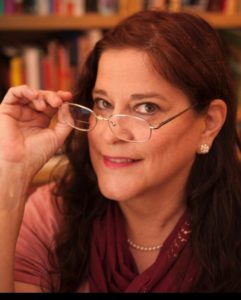 Dr Goldman is a board certified psychiatrist with psychiatry residency completion from the University of Tennessee, medical school completion from the University of Arizona, a Master's in Social Work from Arizona State University.  She has lived in Southern Arizona for most of her life, and has served underserved people for over 30 in the Southern Arizona community. She speaks Spanish, enjoys working with people who are seeking treatment for mood disorders, anxiety, attention deficit disorder, PTSD and related disorders.
Her patients tend to be independent, creative, intuitive and empathic people. She is familiar with the challenges ASD people face while living in a neurotypically dominated world. Her primary treatment modalities are psychotherapy, and psychopharmacology, and she incorporates integrative as well as conventional modes of treatment into her work with patients. There is no one approach that suits all patients, and so Dr Goldman co-creates a unique treatment plan with every human being she agrees to work with. She does not see herself as "everybody's doctor" in the whole world, and this lets her devote her attention to the sectors of the population she is most uniquely qualified to help: the intelligent, the self-directed, the creative and the self-motivated.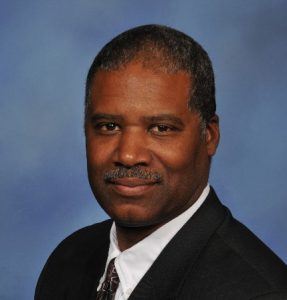 Eugene is an Independent Agent with LegalShield Inc. He has been providing individuals, their families, businesses, and employees affordable access to law firms across the U.S. and Canada since 2004. The plans provide services that cover legal needs at an annual cost that's less than what most pay per hour. These plans provide unlimited advice, document review, civil defense, 24 hour emergency access, and more.
Eugene also offers IDShield, a plan that provides identity theft protection that includes restoration by licensed private investigators. These plans have been available since 1972. They provide for the protection of all areas of one's identity including medical, driver's license, social security numbers, emails and more. They are used by many law enforcement agencies, financial institutions, and businesses. If protecting the rights and identities of your family, business, and employees are important to you, you should contact Eugene to find out more. You can reach him at 520 808 3068 to set an appointment.

Erucae Holdings, LLC is focused on acquiring solidly profitable businesses in the insurance and marketing arenas by utilizing our core values of integrity and fairness for all parties involved.
We insist on a "win-win" scenario in each of our business acquisitions. We only do what is legal and ethical. Every one of our team members is aligned with ourcore values of respect and fairness. Each interaction is an exchange of importance, and every partner delivers top performance to our business prospect and our firm. This is what we are all about!

I am Cynthia Beving, and I outsource Comptroller services to businesses, specializing in assisting small to medium size businesses. Are you missing something in your finances? My services are custom built based on your needs and are broader than your current bookkeepers. I have a unique talent because I study your financials, learn your numbers and where they came from and can see what is going to disrupt the financial health of your business.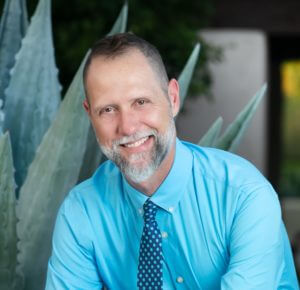 With over 25 years of financial, management, accounting, human services, and academic professional experience, Robb is your solid strategic partner in both lending and real estate! 
Robb is a licensed lender, serving as Branch Manager/Senior Loan Officer, for Residential Bancorp located at 7650 E Linden St and a licensed Associate Broker/REALTOR® for Centra Realty located at 532 N 4th Ave, Suite 100. He earned an MBA in Accounting and Human Resource Management, a BSBA in Accounting, and a BA in Finance.
Utilizing an internal and external client-centric approach in all lending and real estate transactions, Robb has a stellar core team of referring business partners, clients, and peers. He listens to his clients and, collaboratively, works together towards a winning lending and real estate strategy. Robb supports his clients throughout the entire lending and real estate process: Start to Finish!

Recovery in Motion
Treatment Center
Recovery In Motion Treatment Center offers a full-service, dual diagnosis substance abuse treatment center in a real life setting, optimizing our client's stay in the most holistic and relevant of ways.
Many people who suffer from an addictive disorder have other mitigating factors that can impede a person's progress in treatment. Our clinically driven, dual diagnosis program offers our clients the optimum opportunity for recovery by assessing potential mental health issues that may be present while assisting them with concrete skills to thrive in life. Our goal is that each client be prepared for a more fulfilling, sustainable life in recovery at an affordable price.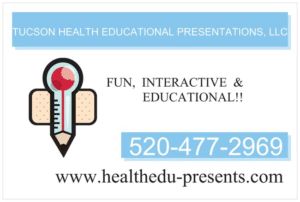 Tucson Health Educational Presentations
Tucson Health Educational Presentations offers fun, interactive and educational anatomy and physiology lab parties, sessions and workshops.
We are healthcare professionals with over 25 years of practice and several years as College Health Science Instructors. We also offer tutoring and personalized health information portfolios. In addition, we rent out small anatomy models and quick review/study educational materials.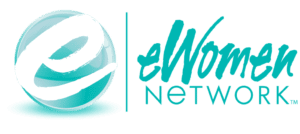 I am so excited to be the Managing Director for the Tucson Chapter of eWomenNetwork. I love to build relationships and connect people to one another. I am dedicated to help others grow both personally and professionally, and this is why it's so important to "lift as we climb". We are not meant to do it alone. This journey is meant to be shared. That is what eWomenNetwork is all about.
If you want to be surrounded by uplifting, positive people, I invite you to attend one of our fabulous eWomenNetwork events. You will be welcomed by the members in this chapter and community. We are here for each other and look forward to meeting you. Please contact me for additional information.

Kalil & Associates Accounting Solutions
Reba, a graduate of the University of Arizona Eller's College of Management, founded the firm in 2005 with a vision of becoming Tucson's leading solution for businesses to outsource their accounting services. Besides owning the firm, Reba is KA's Founder and President.  She has served on numerous non-profit boards in the area including Tucson Association of Executives, National Association of Women Business Owners – Greater Tucson, Better Business Bureau of Southern Arizona and Finance Committee for Women's Foundation of Southern Arizona.
As a natural communicator, Reba previously managed several successful medical businesses in Oklahoma and Nevada, as well as an HVAC business she owned with her husband of 45 years, Mike.  They have two adult sons, three grandsons and one granddaughter.  In her spare time, she enjoys meeting friends over white wine, she is an avid runner and continually redecorating her 70 -year-old midtown family home.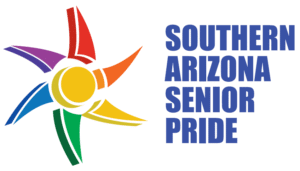 Southern Arizona Senior Pride
Southern Arizona Senior Pride celebrates, supports and unites Lesbian, Gay, Bisexual, and Transgender older adults in Southern Arizona. Senior Pride envisions a community in which LGBTQI+ older people are Safe, Connected, Respected, Heard, and Engaged.
Our programs include a friendly visits and phone calls project, a grief support group for LBTQ Women, an Elder Discussion/Support Group , intergenerational potluck, a book club, speakers series, class to prevent falls, writing workshop, end of life planning workshop, annual poetry reading, annual film with speaker, and outstanding outreach via e-news, facebook, newsletter and website.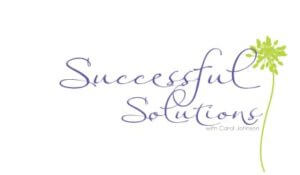 I work with women going through transition, by helping them take control of their lives again. Many women lose themselves and over-committed and under-deliver, to both themselves and others. I help them find their voice, letting their yes mean yes and their no mean no.
I am passionate about helping people to find their balance, reduce stress and get what they want out of life.  We all tend to take on too much and wonder why we don't have enough time to get everything done. This leads us to being stressed, cranky and not much fun to be around.  My goal is to help each person set their own boundaries and get the most out of life.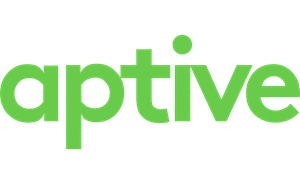 We believe every home should be enjoyed. We take on this responsibility by cultivating experts who love to serve and creating all-season treatments for your home. Aptive has partnered with the United Nation's Nothing But Nets campaign to stop the spread of malaria by mosquitoes. We dedicate a portion of company profits to Nothing But Nets to provide insecticide-treated bed nets to countries with the greatest need. Remove the stress of having to store and apply pesticides inside the home using a responsible professional you can trust. Don't just call an exterminator, call an Aptive professional today.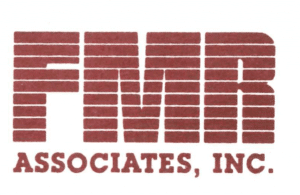 FMR (Fohr Media Research) Associates, Inc. is an international media research firm that specializes in strategic and marketing research for the communications industry and communications or media-related studies. In addition to media research, FMR has also served a wide range of clients, including advertising agencies, music syndicators, consumer companies, retail businesses, governmental agencies, educational institutions, healthcare providers and a wide range of media and marketing consultants.
FMR has worked for more than 600 media and marketing or consumer clients since its establishment in 1981, including more than 400 radio stations throughout the United States, Canada, Mexico, the United Kingdom, France and Australia.
FMR's research innovations include the state-of-the-art programming and marketing research EARS® (Electronic Attitude Research System) technology, involving individual, hand-held computers for evaluating music, audio and video programming simulation, television commercials or programming. FMR also has pioneered market research techniques, including our trademarked Vulnerability Analysis® and Behavographic® Segmentation Studies, as well as a wide range of marketing and feasibility study techniques.

Many people have concerns about how to grow their hard-earned savings. We offer a simple investment program where you can earn a healthy rate of return through tangible real estate, granting peace of mind while attaining your financial goals
Assisting/advising high net worth individuals in placing their money in secure and high return real-estate-related investments.
Managing high net worth individual portfolios of real-estate-related investments.
Assisting property owners to sell their property at a higher price than if sold conventionally.
Assisting potential buyers who might not qualify for conventional financing obtain a mortgage to purchase their own home. e.g.: Self Employed people who don't receive a W-2 such as small business owners & contractors.
Educating and assisting high net worth individuals in optimizing the effectiveness of their retirement accounts, 401(k), 403(b), traditional, Roth, Spousal, SEP, SIMPLE, nondeductible, and self-directed IRAs.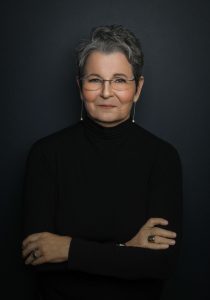 Allison Lombard, Legal Shield
Since 2010 Allison Lombard has partnered with LegalShield, a 48 yo initiative company that provides legal and identity theft benefits to businesses, employees and their families for an affordable monthly membership subscription. Having been a business owner for many years protecting employees with these services has become her passion and mission.

A Tucson resident since 1985, Allison hails from UPSTATE New York. She has traveled extensively during her seasonal work career of skiing and fire fighting before locating to the Old Pueblo with her husband.

Allison loves nothing more than to educate her community about the benefits of LegalShield's Life Events and Identity Theft services and how they can protect families and businesses against everyday legal problems and the ever increasing vulnerabilities of cyber theft.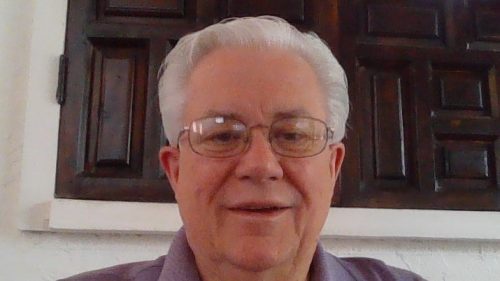 Roger Ivy is a Director with LegalShield and IDShield where his professional roles are geared towards helping the members he serves get access to justice and their rights; especially to those who cannot afford the legal system.  He is Certified in Small Business and Group Employee Benefits which helps small business owners get affordable legal advice while providing the same type of access to their employees as a benefit. Commercial Driver License plans are available for over the road and long-haul drivers.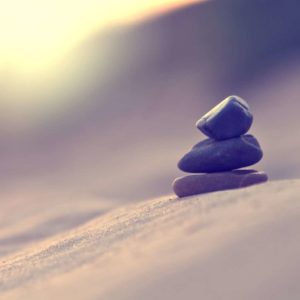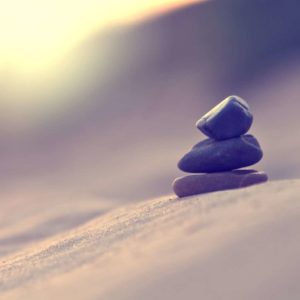 Victoria L Wilson, Financial Planner

Coyote Dental, a free referral service and shuttle service, helps people save up to 70% on their dental needs in Mexico.
Dr. Mark McMahon, the founder, is a 2nd generation Tucson dentist and has selected the best dental offices to work with. Coyote Dental has been introducing people to affordable, quality dental work for five years.
Coyote Dental's administrative office is located in the Suites Success 1632 Properties, a shared professional office building. Dr. McMahon says "We are proud to be the longest standing tenants in the building and we love the community of small businesses that has been created here."