Suites for Successful People
Suites Success has office suites located in central Tucson providing a professional, convenient and affordable space to support large and small businesses. Entrepreneurs from various industries find our suites and event spaces ideal due to its central location, clean, remodeled and well appointed spaces. We are here to help meet your business needs.
Search Available Rental Spaces
As two business partners, Greg and Cindy recognize that Entrepreneurship is the core of America's economy. We want to provide a space for large and small business owners to meet and work at. This is our way of supporting and giving back to local Tucson companies.
Southern Arizona Senior Pride
Southern Arizona Senior Pride celebrates, supports and unites Lesbian, Gay, Bisexual, and Transgender older adults in Southern Arizona. Senior Pride envisions a community in which LGBTQI+ older people are Safe, Connected, Respected, Heard, and Engaged.
Our programs include a friendly visits and phone calls project, a grief support group for LBTQ Women, an Elder Discussion/Support Group , intergenerational potluck, a book club, speakers series, class to prevent falls, writing workshop, end of life planning workshop, annual poetry reading, annual film with speaker, and outstanding outreach via e-news, facebook, newsletter and website.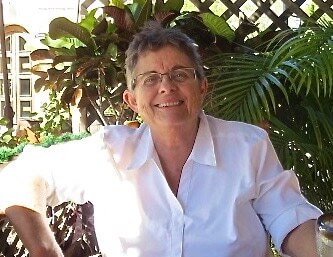 Nancy Drigotas - Various Media Artist
My work is inspired by the organized abstraction of nature and the universe. I also take inspiration from many abstract expressionists, particularly women painters who are finally being recognized. I rarely include any representational references in my work, mostly making a point of not doing so. Neither do I title most work as I want the viewer to see the painting or print from their life experience, not mine. I am particularly fond of mark making – scribbles, splashes, lines, glyphs, splatter, etc. I am also drawn to color.
I have exhibited in Southern Arizona since 2004 at various art fests and community shows from Phoenix to Ajo. I am affiliated with Contemporary Artists of Tucson and Contemporary Artists of Southern Arizona, Tubac Center of the Arts, and various on-line groups.