At Suites Success, we love to support local Tucson artists by giving them the opportunity to display their work in our buildings.
We also allow the artists to advertise their displayed art for sale. We don't charge for this – we just look at it as a way to support our local artists and pay it forward. 
In addition, the artwork enhances our offices and inspires our tenants. It's a win-win situation!
Contact us today if you are interested in displaying your artwork at Suites Success!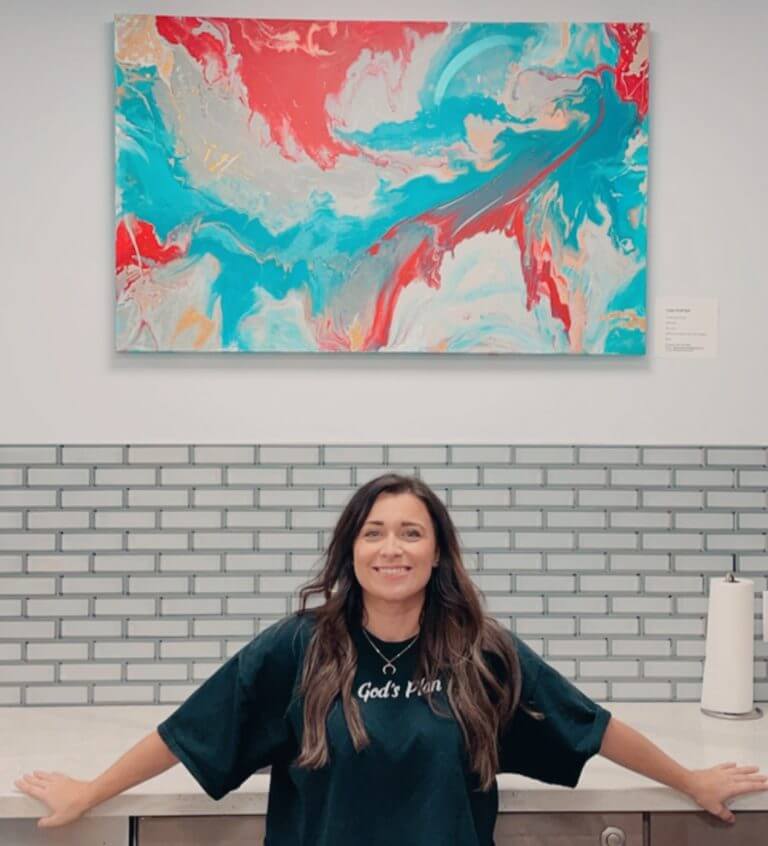 Lisa Jayne Porter - Colorful Abstract Artist
Lisa Porter is a British artist, in all sense of the word. As a painter, musician, writer and illustrator, her love for the arts has been a lifetime affair.
Lisa truly believes that art has the power to change the world for the better and helps build and support community. Lisa prides herself on leaving people better than she found them and, with that, a little sparkle wherever she goes!
This passion for joy, life and people can be seen through her vibrant and explosive colorful abstract pieces, portraits and female nudes, which are almost always adorned with metallics, glitter, gold leaf or glass.
Her originals have been sold in the U.K. and the United States and she is thrilled to be supported by her local community and have her in businesses here in Tucson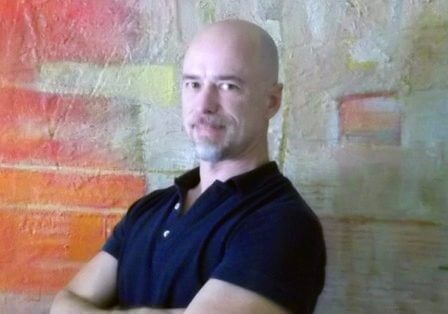 Eric T. Galbreath - Abstract Colorfield Composition
Born in 1965, Eric Galbreath was raised in the lush green suburbs of northern New Jersey. He graduated from The Art Institute of Pittsburgh while designing and art directing in a local advertising agency. After receiving his Bachelor of Arts in Visual Art and Design from Point Park College, Eric returned east to pursue theological studies. Master of Divinity in hand, he accepted an administrative position at the seminary, continuing to design on a freelance basis.
In 1997 Eric relocated to the American Southwest. The wide open sky and saturated colors captivated his spirit. Designing full time from his home office, Eric began painting abstract works as a way to transcend the flat, artificially perfect world inside the computer. Using his hands to manipulate real, physical materials was just the needed catalyst for an explosion of light, color, and delectable texture.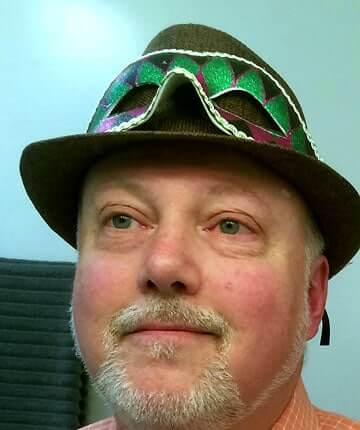 Barry Dodge - Digital Artist
My current works are short etudes exploring what can be completed on a tablet computer such as the iPad. I've limited myself to one application to create the work, but do use additional apps to resize and prepare for printing on various media. Consume versus create? Doodle versus draw? Let's do the latter.
Barry's work explores the intersection of commercial art, fine art, and technology. He holds a bachelor's in computer science and Asian studies from the University of Oklahoma.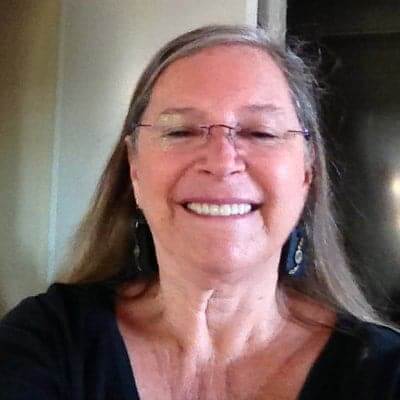 Roberta Warshaw - Mixed Media Artist
For most of my adult life I have been a painter. I have worked in pen and ink, watercolors, gouache, oils, acrylics and now collage and mixed media. I have always painted the world around me in all its splendor. For many years I lived in the Florida Keys and painted the lush plant and sea life that surrounded me. When I left the tropics and moved to a small farm in rural upstate New York I painted landscapes and scenes of the local farms and my wonderful vegetable garden.
When I moved to Boston, I began a career as a graphic designer, working for two textbook publishers, Houghton Mifflin and Pearson Education. Being a graphic designer influenced my work in an important way as well as giving me the software skills so crucial in today's world.
Now that I am living in Tucson, Arizona, I am influenced by the very unique and wonderful looking cactus and flowers that surround me here in the Sonoran Desert.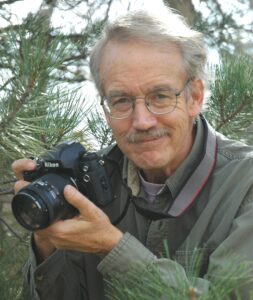 Brian Hooker combines an extensive technical background in optical sciences and engineering with decades of artistic expression in B&W and color photography. He earned a Ph.D. in optical sciences through his research into optimizing the quality of optical images. His early interest in black & white photography has expanded to include color, digital photography.
He enjoys finding the harmonies as well as the dissonances in his photographic subjects. Color, geometry, and texture all play a part in the visual response he tries to evoke. His photographs span the range from expansive landscapes to a focus on the details of nature.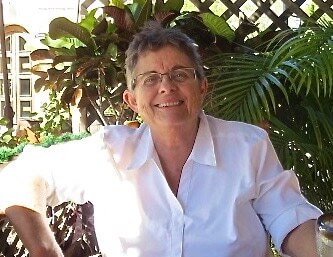 Nancy Drigotas - Various Media Artist
My work is inspired by the organized abstraction of nature and the universe. I also take inspiration from many abstract expressionists, particularly women painters who are finally being recognized. I rarely include any representational references in my work, mostly making a point of not doing so. Neither do I title most work as I want the viewer to see the painting or print from their life experience, not mine. I am particularly fond of mark making – scribbles, splashes, lines, glyphs, splatter, etc. I am also drawn to color.
I have exhibited in Southern Arizona since 2004 at various art fests and community shows from Phoenix to Ajo. I am affiliated with Contemporary Artists of Tucson and Contemporary Artists of Southern Arizona, Tubac Center of the Arts, and various on-line groups.